HEALTH CARE PRODUCTS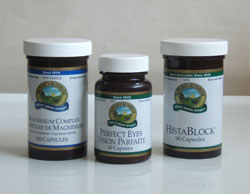 Nature's Sunshine
Nature's Sunshine Products has been the world leader in herbs and supplements since 1972. They provide professional quality organic or wild crafted products in more than 33 countries. Natures Sunshine Canada, or Natures Sunshine U.S. and World .
To receive a wholesale discount and direct home or business delivery, use Account # 309344 CA.
Benoit & Associates Health  offer old fashioned  help to get you started on your health program.  We can match online prices, but in addition offer support via phone, email or Skype. To have someone contact you for assistance, clarification or questions concerning products, your health or business. Please contact  Benoit & Associates Health – we are here to help you get what will be best for you.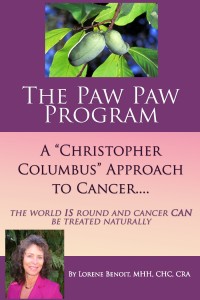 Lorene Benoit's Paw Paw Book
A book designed to prevent and offer solutions for cancer and other degenerative conditions, this book contains healthful lifestyle recommendations to help everyone achieve optimal health!
The Paw Paw Program A "Christopher Columbus" Approach To Cancer…. The World IS Round And Cancer CAN Be Treated Naturally.
For information or to order this book please contact Benoit and Associates.
To read updates, questions and successes visit : Paw Paw Program
To receive a free 15 minute professional consult and lifestyle analysis, complete the Questionnaire here and email results to Lorene@NaturalPathRemedies.com 
Zyto Compass
Zyto Compass: Watch a 3 minute video to discover how this amazing technology can help you choose optimum supplements. For those who are interested in helping others with their health, this tool is a must!.
Other Health Aids
For information on quality Infra Red Saunas, Alkaline Water, pH test strips, Biofeedback tools, or other health related inquiries, contact: Benoit & Associates Health Education
Solstic video link